What questions you should be asking Agencies, Marketing Services and PR consultants?
No one can guarantee major coverage or a successfully funded project. As soon as you launch your campaign, you'll be bombarded with agencies and promotional services. Always make due diligence checks on any crowdfunding marketing service you're considering working with.
Perhaps search for their company name or look at testimonials from clients. Kickstarter wrote a guide on what to consider with marketing services.
How can they help? What will they do for you exactly?

What's their agency success rate, particularly in your niche?

Do they get what your product is and your target market?

Do they use paid ads or some other marketing technique?

What's their average advertising spend, conversion and ROI?

Will they take % commission, during or after?

How can you monitor the progress of their work?

Who can you talk to directly? Are there any other additional fees?
The biggest crowdfunding companies who are involved in Kickstarter and Indiegogo campaigns can turn away 90%+ of clients!
Turning away 90%+ of potential clients who contact them is a huge figure! But this makes complete sense, as many popular agencies want to be connected with the most profitable products and want to test the effectiveness of paid acquisition (predominately Facebook ads) without a loss.
A typical crowdfunding agency due diligence fee is around $1000 - $3,500 upfront, plus 20% to 35% of the amounts they raise.
Other agency activities include pitching and outreach, a full service 'start to finish' launch, managing cross-promotions, try to secure media coverage, campaign page and landing page copy to emailing out to their internal email list.
So...what sort of questions will crowdfunding companies will be asking you?
As an agency owner, I like to find out what stage the campaign is at already; whether they have emails collected, pitched journalists already or built up momentum with what they're doing. Then we can figure out what services they need which could be custom "hands on" involvement or just promotion.
When are you launching? Do you have a test unit ready?

Do you need help at the pre-launch/launch stage?

What materials do you have already (Draft, Press etc., )?

Have you collected emails? Contacted influencers yet?
A typical email we receive is: We've got an idea (or something ready to go live), how can we get it on Kickstarter and what are your costs?
Our common response is that you need at least a prototype before you can consider rewards based crowdfunding. Once you're ready, place all your information on a draft Kickstarter page and then we can go through your story, what makes the campaign special and what needs to be completed.
Ideally before looking for help with your project, you should setup:
A community base to build on - Family, co-workers and friends, emails already collected to communicating with your target audience.
Define your story - Have a video, a press release and images, clear presentation and explain why your campaign is special.
Strategy - A series of goals for the campaign, from reaching the goal on day 1 to finding organic, paid and influencer groups.
Which is the best agency for crowdfunding?
This the million dollar question! Some companies are better at promoting niche categories like "Product Design", have skills in PR or knowledge in ubiquitous technology. If an agency understands what you're doing and can approach it from the right angle, they can grab potential backers attention.
If you're investigating who to use, I'd suggest Crowdcrux's Review of the 9 Best Kickstarter Marketing Agencies and connect with these companies.
About Hyperstarter
At this stage, it's worthwhile to note that Hyperstarter is also on the above list. We've worked in conjunction with Jellop, Enventys and LaunchBoom on huge campaigns.
What makes Hyperstarter different is that we work "hands on" and are an alternative to paid adverts. We've also got a 5 Star Rating on Trustpilot.
Our success stories range from The British Invention of the Year, Virgin Voom Runner-Up on Crowdfunder, Carlos Santana's Shoes to the $900,000+ Neck Hammock on Kickstarter.
Here's a breakdown of Hyperstarter services:
Campaign management & outreach.
Pre-launch and live campaign work.
Crafted pitching & product marketing.
Contacting niche specific influencers.
Email collection & social media.
Fixed payment, based on rates per day.
---
Feel free to contact us at any time
We'd love to speak with you as to how we can help your product.
How can an Agency Help?
No one likes to be in a situation where they need to raise the minimum funds on a project they've spent a lot of time, money and effort. I feel this is where some crowdfunding companies can take advantage of desperate owners. Lets look at how an agency can be involved in a crowdfunding project.
Sometimes all a crowdfunding campaign needs is a boost. This could be through a combination of changing the page, the way they're connecting and pitching niche influencers to looking at their own network and reaching out in a better way.
The Testing Phase with Adverts
This would involve an agency running ads via a landing page and finding out which advertisments convert best for the campaign. Here they may have a list of emails from previous campaigns they worked with, create a look-a-like audience (if using Facebook) or they may use your own backer lists.
Scaling & Jumping in the Middle of a Campaign
If you're running a test and it shows that people are interested and converting, then a marketing firm will look to scale - whether it's spending on more paid advertising, PR, emails or cross promotions. It may be too late to buy ads, as it takes time to build up buzz and knowledge about what you're doing.
Getting a Final Boost in the Final Weeks
If you've over funded, concentrate on the special "Early Bird" discounts and how they're limited in numbers. I'd suggest using Twitter to get the word out better. Target your audience, use specific hashtags, answer questions and also ask your supporters to give you a final boost mention within their network.
So, where can I find a list of previous Kickstarter / Indiegogo backers?
It's worthwhile talking about buying a backers list with emails in detail. My advice is using this type of service a huge NO NO and I'll explain why.
Some crowdfunding agencies offer a list of emails who have previously backed Indiegogo and Kickstarter campaigns.

If you're buying a list, what are you going to do with it?

Spam them (particularly not a good idea with the GDPR act in place) or use their emails for a FB Look-a-like audience?

The thing is, these people don't know you, have no connection with what you're doing and your niche, so ultimately you're wasting their time as well as yours.

If you think from the angle of "would this random person who contacted me and who doesn't know me want to back my campaign?" The answer is always going to be no.
Instead, one way is focus on the pre-launch marketing through adverts and a landing page, collect emails yourself, and come out of the gates swinging.
Deaing with Marketing Scammers & Spammers
Now is a good time to let you know that once you go live, particularly on Kickstarter - you'll be bombarded with lots of messages like:
"Hi I work for X company and we market Kickstarter projects. Let us help with yours!"
Unfortunately, it seems the Kickstarter 'Contact Us' form is open to anyone who registers with the platform. Real agencies won't spam you with unsolicited offers, but there may be times that an agency can genuinely help. In this case, refer to the Questions you should be asking.
Do all the Work Yourself
This will be covered more in detail with later chapters of this guide, but having support of friends, family and other associates before you launch is important and you might not even need the service of PR firms.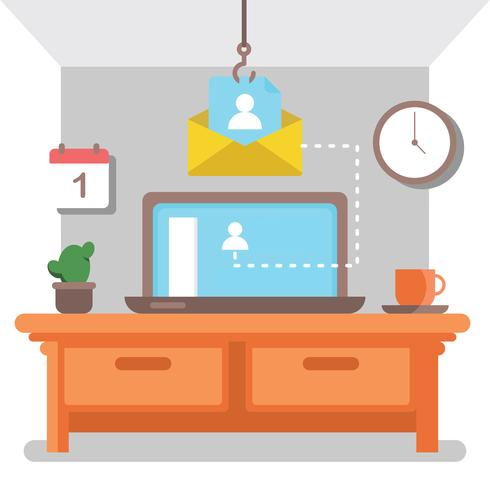 What is even more important is to know who will back you on Day 1 once you go live, how much you will raise and how much buzz you can generate with what you're doing.
If you can find a group of potential backers that love what you're doing as much as you do, then you'll hit the jackpot!
This is where a backer list is the most important asset you can own. If getting that list means bringing on a firm, maybe it'll affect your margins so perhaps you could do the work yourself.
Email Lead Generation
Essentially, you want to set up a landing page or more actually a "squeeze page" which you direct traffic towards, usually through paid ads. Through this, on the day you launch, you might have a couple of thousand potential backers who already know about you, support you and are keen to back you - then you can send out a newsletter blast to them.
See how Artiphon used Mailchimp to create landing pages for their Kickstarter. By collecting emails, what you also have is audience which you can use to create a lookalike audience on FB.
How to get a person's email? Offer a potential subscriber something in return. Whether it's an exclusive first look, discount or behind the scenes video.
Facebook Advice
We wouldn't consider ourselves Facebook Advertising experts, but here are some tips you can use if you're running your own ads:
Running Mobile Traffic for Kickstarter, usually doesn't work.
Run traffic on Desktop, in the News Feed.
Then target your audience more effectively.
Select people who like crowdfunding.
After, narrow your group to those who know Kickstarter.
Also include Indiegogo too.
Lookalike audiences perform the best overall.
Don't rely just on organic likes.
Focus on countries like Singapore, US & who know Crowdfunding.
Landing Page Example
A great landing page should describe all about your upcoming project in an organized fashion. Compelling images, video, GIF animations and features as to what makes your launch so special.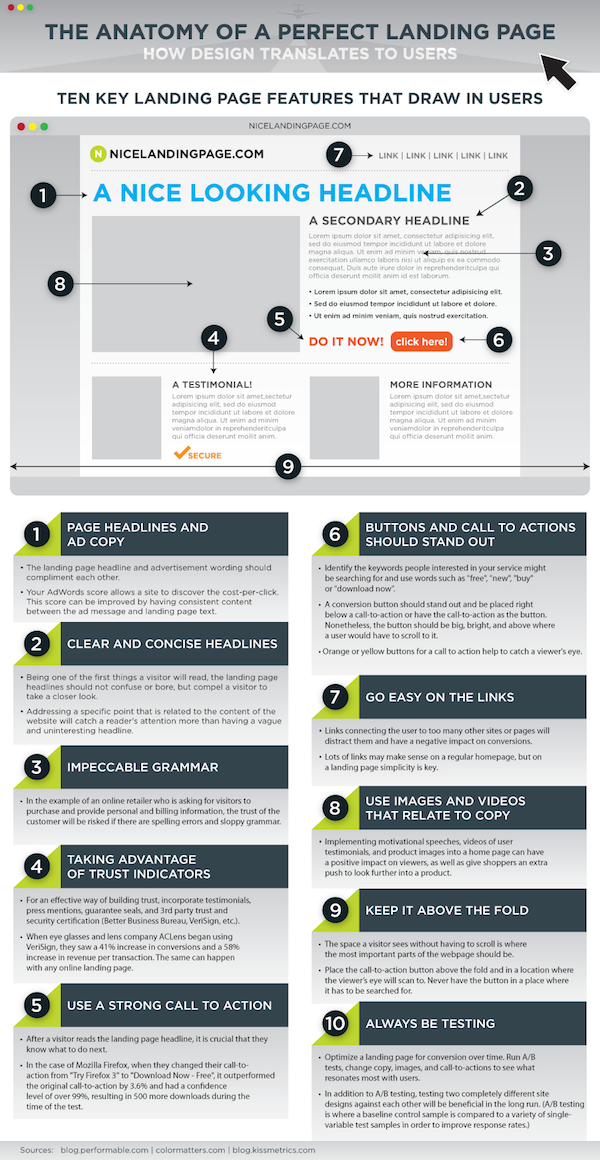 Overall Conclusion
If you're stalling out, need a better boost during a live campaign or have trouble continuing to generate sales, then hire a reputable crowdfunding agency to take things from there.
A lot of the time, you can get backers from the crowdfunding platform itself. If you've a unique product you'll find once you've reached your goal, momentum builds up and press and publicity comes about for free anyway.
There are no guarantees with crowdfunding unfortunately, but by doing your research and setting up your own campaign or by vetting an agency, PR companies & specialised consultants, you'll be better informed on what to do next.
---
Latest Chapters